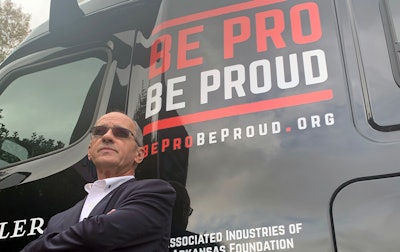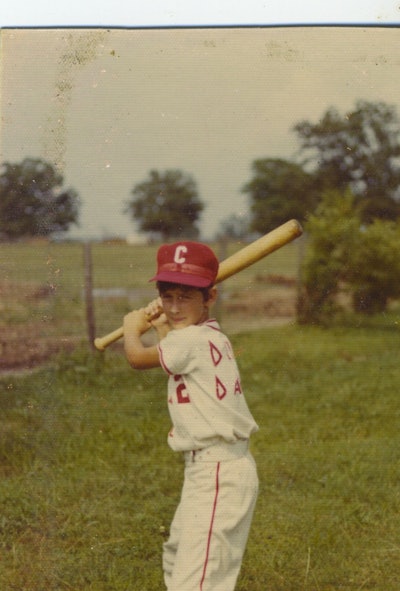 For as much as his thumbprint is on the truck and transportation industry, just mention "trucking" in the state of Arkansas and it won't take long before Kenneth Calhoun's name comes up.
Arkansas is home to seven CCJ Top 250 fleets, but it's Calhoun – the world-travelled son of an Air Force tech sergeant – who stands shoulder-to-shoulder and top-of-mind with trucking in the Natural State.
Born in Searcy, Arkansas, Calhoun would spend his formative years wherever the Air Force sent his family, which included a stint at Wheelus Air Base in Tripoli, Libya, where he got a front row seat for the outbreak of the Six-Day War – one of the many conflicts that compile the Arab-Israeli wars.
"June of 1967," Calhoun recalled, "the only time I ever remember seeing my dad with a service pistol, and he slept with it then. They tried to keep me occupied. I got my birthday presents early just so I wasn't too concerned about what was going on. And then the next morning when we got up, I remember on our drive to the base we drove by what at that time was Prince Gaddafi's Palace, and I remember very well there being tanks and troops stationed around the palace. And then, when we got to the base, they had taxied a jet up to the main gate. That was going to be their armament if anybody tried to crash the gate."
The Calhouns – minus dad – left Libya briefly for Spain before returning to Des Arc, Arkansas en route back to Tripoli – blocks away from the Mediterranean Sea – and, eventually, Malmstrom Air Force Base in Great Falls, Montana, just in time for Kenneth to start second grade.
"We literally went from being on the edge of the Sahara Desert to Great Falls, Montana. And in the two weeks prior to our arrival, the mercury did not get above 40 below," Calhoun said. "None of us even had coats at that point. So that was kind of a shock."
By the early '70s, Kenneth was back in Des Arc while his father was on his final tour with the Air Force – this time in Vietnam. The Calhoun patriarch kicked off civilian life joining Kenneth's uncle at a boat factory in Delhi, Louisiana, as the company's superintendent of transportation.
"Dad's Air Force career was all motor pool," Calhoun said. "He was a technician and very astute with the Allison transmission."
Following footsteps, but on a new path
The likelihood Kenneth would wind up in a similar field felt remote in his youth. "I would've probably either swung on you or called you a liar," he said, "but I did kind of follow in dad's footsteps."
That path, however, had a few stops and forks along the way.
Kenneth returned to Arkansas the day after high school graduation in 1979 unsure of what the next step would be, but certain that "I was over school for a while," he said. "I had enough of that."
But following an "interesting" and brief stint as a farmhand, Kenneth decided, "you know, maybe education wasn't such a bad thing."
A couple years removed from high school, Kenneth enrolled at Arkansas State University at Beebe and eyed an associate of arts degree with an emphasis on speech.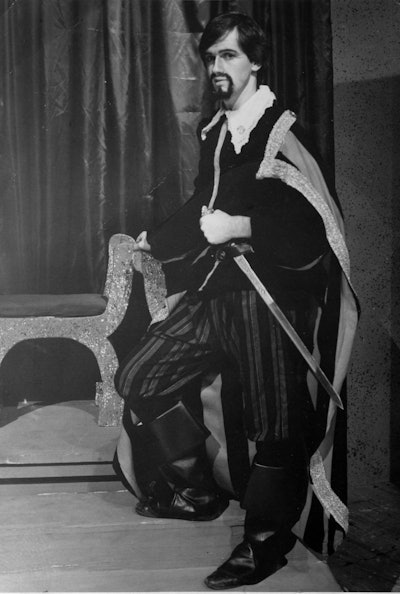 Calhoun was an accomplished orator, having been a force on the Future Farmers of America competitive speech circuit throughout high school.
"The first speech class that I took, the instructor graded on a scale from one to five and was notorious that you just didn't get a five," he recalled. "One of my assignments, I had started with a question: Have you ever watched a child watching television? And for some reason that resonated with him, and I got the only five that was awarded for the semester for an intro."
Kenneth said he started hanging out in the speech department and that he's "always been relatively decent with mechanical things and working with my hands," and started building sets for the theatre department, which he said "led to a very brief and uncomfortable acting career in college."
Calhoun was offered a scholarship at Louisiana Tech but instead enrolled at then-Northeast Louisiana University (NLU), and continued his work in the theater, radio, TV and film departments.
"I was always more interested in the technical side than I was being in front of a camera or on stage," he said. "I had some cool experiences doing scenic design, stage lighting… and I thought that was going to be my career."
Put off by the thought of taking out a loan to complete his degree, Kenneth left NLU in 1985, a French and second-year algebra credit short of graduation, and headed back to Arkansas, landing a job with Glasscock Convention Services designing commercial applications for things like stockholders meetings – a client list that included Arkansas and global retail behemoth Walmart.
After a couple years, Calhoun joined a local lighting specialist, again doing some commercial work, but the company also supported musical acts which saw him work with the likes of Kenny Rogers, the Oak Ridge Boys and Alabama.
"That was pretty cool, but the set design for the commercial applications and the concerts tended to be weekend work," he said, "and during the week I was their equipment rental manager. A typical week might be 80 or 90 hours, and the pay was not exactly what I had hoped."
Exit stage left
Calhoun left show business behind in 1990 without a plan but answered an ad for a second shift parts counterman at Harold Ives Trucking. "And that's when this ride began," he said of entering the trucking industry.
"My junior year in high school, I worked in what George Arrants refers to as a two-room schoolhouse: I was at a Texaco station that was a two bay, old-fashioned, full-service gas station," Kenneth said. "Whether it was washing cars or fixing tires or doing oil changes, that was my summer job."
Kenneth's father later acquired an Exxon station along interstate 20, and he would work for him on weekends and over summer while attending NLU.
"So there was a familiarity," he said of entering the maintenance field. "It was a world that I understood and was comfortable in. Landing at Harold Ives, it was a language that I already spoke."
Calhoun was charged with taking care of the technicians on his shift and making sure that everything that goes out across the counter is recorded on the repair order. He'd also found himself tucked under the wing of the fleet's director of maintenance Hank North, who served as a mentor throughout Kenneth's climb up the Harold Ives ranks.
"That seems to be somewhat unique to our industry to me; where people want you to be successful and they're willing to invest in you to do that," he recalled. And in Kenneth's case, he might have been a little too successful.
"I got fired. It's the only job I've ever been fired from," Calhoun recalled of his dismissal as the second shift shop foreman.
"Some of the company's senior drivers had figured out that my team on second shift was pretty efficient at what they did, so they would pull in at the truck stop out on [Interstate] 40 and wait for the day shift to go home at 3:00 and then fall in on me," he said. "They also weren't bashful about sharing that information with Harold Ives. And that kind of put me at odds with the first shift foreman, who also happened to be my boss."
Roughly two weeks later, Kenneth said he fielded a phone call from his former boss about an opening for a director of maintenance with another fleet.
"So, I don't know that (the firing) was necessarily me messing up as much as it was me making him look bad," he said.
Calhoun didn't pursue that opportunity as he was already on a different path. While at Harold Ives, Kenneth had enrolled in training with Detroit Diesel including early DDEC troubleshooting and got certified for Series 60 overhaul.
"I really gravitated to the product, and I really liked the distributorship [United Engines] and the people that I met there going through that training," he said. "So that was one of my first stops when I was looking for a job again."
United Engines had Detroit Diesel distributorship rights for Arkansas, Oklahoma and the northern half of Louisiana, and Calhoun joined the company in outside parts and service sales before being named parts manager a couple years later, and eventually branch manager in Little Rock in 1997.
Business was booming for Kenneth until 2000 when Daimler acquired Detroit Diesel from Roger Penske and turned United Engine's parts and service sales strategy on its head.
"The way our model worked is United Engines had 64 registered dealers across our territory, and 32 of them were my responsibility," he said. "Every genuine Detroit Diesel part that those guys bought came through my operation. And the first thing that Daimler did was do away with the two-tier distribution system. So that part of my business probably represented 80% or 85% of the total business for the branch."
United Engines was acquired by Frank Poole and Garth Bates a year later – "a really good time" to be working for the company and the duo, Kenneth recalled – and the trio set out to retool the company's go-to-market strategy.
Then came 7:14  a.m., Sept. 11, 2001.
"One of the things that happened as a result (of 9/11) is that every police department and every fire department and every nursing home suddenly was required to have standby power," he said. "We had access to a line of generator sets, so we were able to recover a lot of that lost revenue by getting heavy into not only selling generator sets, but also the maintenance contracts to go along with them."
Calhoun also helped stand up a production facility where the company built "rudimentary, stripped down power generation units for the poultry industry," and power units for irrigation.
Although United Engines managed to survive the reinvention of its business and a national tragedy barely a year apart, a 2008 plane crash that claimed the lives of both Poole and Bates would prove to be another turning point.
"I like to equate it to what happened after the Civil War and the carpet baggers moved in," Calhoun said, "because the guys that came and filled that gap, there was a whole different mentality and whole different culture than what United had been.
"I remember the guy that became president saying, 'We're an off-highway services company. Period. Stop.' And I'm kind of a truck guy. So that did not look promising for me."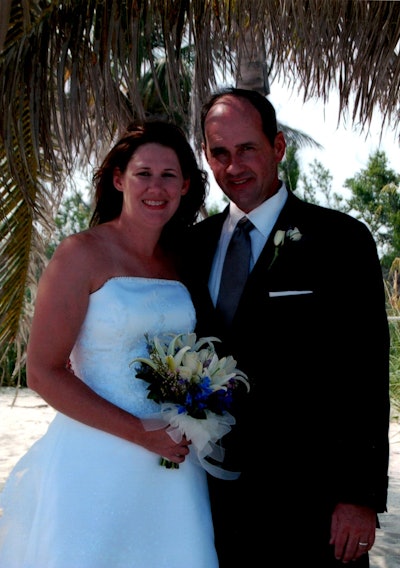 Calhoun was tasked with sorting through an accounting issue with the local Freightliner dealer – a group of three dealerships in Arkansas – but that simple phone call opened a different door.
"(Truck Centers of Arkansas President Todd Havens) said, 'Kenneth, I've competed against you for business for the last several years and you kick my ass every time. If you ever get tired of what you're doing, we should probably talk.' And I said, 'Todd, we should probably talk.'"
Calhoun joined the company in 2008 as its vice president of customer relations, ending a 15-year stretch with United Engines – the place where he'd met his wife, Dawnetta, just a couple years earlier.
"I hired my wife," he chuckled. "Her sister had been in a prominent position at the corporate headquarters in Oklahoma City. When Dawnetta graduated from college her sister asked me if I had any openings and would I be willing to interview her."
United Engines had a policy that didn't facilitate a budding interoffice romance, so Dawnetta left the company.
"I lost a good employee in order to gain a wife," Kenneth recalled. "She was managing all of the activity around our generator set sales – the salesperson that was doing that work and the service contracts. She's actually pretty adept at spec'ing a generator for the job."
By 2009, Daimler Truck North America was in the process of building out its Elite Support Program, something in which Kenneth took a keen interest.
"The element of continuous improvement was something that appealed to me," he said. "There was training available specific to that, and I said, 'You know what? I'm going do something most people would advise me against.' So, I volunteered to be the continuous improvement coordinator as well as vice president of customer relations for the family of dealerships."
Kenneth worked for Truck Centers of Arkansas for nine years, and while there developed a side-business that waded into the oceans of telemetry data that trucks collect that, at times, wasn't all that helpful when it came to making maintenance decisions.
A longstanding relationship with Entergy, the investor-owned utility in Arkansas, led to the debut of Roanwood Maintenance Data Management, a service Kenneth provided that would ingest OEM data on a daily basis and prioritize faults on a severity scale of zero to four.
"Zero was a critical fault; that it's too late. This thing's already shut down. You need to, you need to go get it," he recalled. "A one was service immediately. A two was service soon. A three was maintenance required, basically put this in your system and the next time you capture it for any kind of service, you want to address this. Four was information only because there's a ton of noise that gets communicated in that."
What Kenneth had done is solve a basic and widespread issue plaguing telematic and diagnostic data in the early 2000s: making the intimidating volume of data from those platforms digestible and actionable for fleets.
"It was also immediately apparent that there was so much more information in the data than just fault codes," he said. "There were trends that identified things like manpower issues, training deficiencies, maintenance shortcomings and incorrect specifications. One only has to peel back the layers and look."
Entergy invited Calhoun to speak at the Electric Utility Fleet Managers Conference on what he was doing with the fleet's maintenance information, and in attendance was Altec Service Vice President Dave Masters.
Altec in 2017 acquired Roanwood Maintenance Data Management and, as Altec's Fleet Optimization Manager, Kenneth went to work for Masters.
Getting to the root of the problem
Harkening back to his fondness for continuous improvement, Kenneth found himself drawn to an ongoing issue facing skilled trades: a lack of new talent.
Over the years, he has become the leading voice for vocational and technical education in the state of Arkansas, and among the loudest proponents of the trucking industry and the diesel technician trade.
"I'm of the opinion that the calvary isn't coming. Nobody is going come and solve industry's problems for industry. It's up to us," he said, noting the dying off of trade and vocational programs at the secondary level.
During his tenure in the industry, Calhoun has served as Chairman of the Arkansas Trucking Association's Maintenance and Technology Council, General Chairman and Treasurer of the Technology and Maintenance Council (TMC) and has served on the Legislative Task Force on Workforce Education Excellence in Arkansas.
He is a past member of the Research Advisory Committee of the American Transportation Research Institute (ATRI); he chairs the Program Advisory Committee for the diesel technology program for ASU Beebe/Searcy Campus and established the Apprenticeship Standards Committee within TMC.
He is also member of the Be Pro Be Proud Foundation Board of Directors – a vocational and skilled trade education initiative that was born in Arkansas and since spread to five other states. In Arkansas alone, Be Pro Be Proud has impacted nearly 40,000 students across 16 trade training programs.
In June 2020, Kenneth was appointed by then-Governor Asa Hutchinson to serve on the Career Education and Workforce Development Board, which he now chairs.
He received TMC's Silver Spark Plug Award in 2013; is a TMC Peggy Fisher Study Group Leadership Award Winner; served a three-year term on the TMC Board of Directors from 2015- 2018 and was re-elected in 2018. He's served in all Fleet TMC Officer positions and is TMC's 2019-2020 Past General Chairman. He is also the current Chairman of the TMC Strategic Planning Committee.
He helped lead the effort in the development of TMCSuperTech: The Game, a virtual augmented reality game directed at students under 16 years old, which applies gamification techniques to interest students in a career as a technician.
And Kenneth, along with Maverick Transportation Vice President of Maintenance Mike Jeffress, founded the Arkansas Trucking Association's Carl Tapp Technician Scholarship program, which has awarded 10 scholarships, $7,500 each, from 2017-2022 for students seeking to become a diesel technician. He also co-created and spearheaded with Jeffress the Arkansas Trucking Association Maintenance and Technology Council Technician Curriculum Advisory Committee. Part of that organization's charge is to audit the technical education processes offered by schools to ensure students leave those programs employable.
"One of the things I like to do is pose this question when I go into a school for the first time: Who's your customer? The answer I typically get is, 'The student, of course.' And my response to that is, 'In that case, what's your product?' And then that's the 'ah-ha' moment. I'm your customer. I'm going to hire your product, so you need to understand what our businesses look like and what we actually do."
That educational and accountability standard was eventually rolled out to all technical and trade programs across Arkansas.
"Electrician work or plumbing or HVAC or advanced manufacturing… That's the expectation; that we're going to make sure that whatever you're offering is relevant to industry and that it stays that way," he said.
"Education can't do this by themselves. They have no idea what we're up against. There's no way that they can. And so industry, regardless of which industry, has to come to the table, they have to be part of the conversation."
In a nearly 40-year career that's included roles in maintenance, management, sales, service and everything in between, the soft-spoken Calhoun said he's most proud of the role he's played in organizing and promoting the industry and national need for trade talent and "in terms of having an impact on maintenance, I'll borrow from, from [Online Transport Vice President of Safety and Maintenance] Randy Obermeyer and his root cause analysis. You know, if we're struggling to maintain our equipment, what's the root cause? And that's what I'm working on."
CCJ's Technology and Maintenance Career Leadership Award program is sponsored by Peterson, Petro-Canada Lubricants and Utility., and has recognized 47 maintenance professionals for a career of dedication to professionalism and excellence in fleet maintenance management. Candidates are selected by the CCJ editorial staff from open nominations.