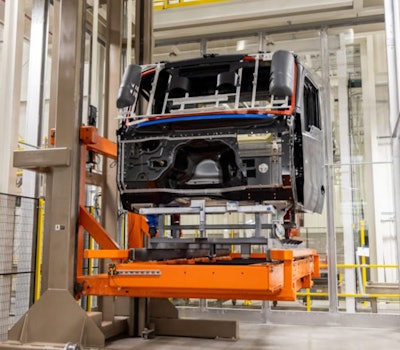 Heavy truck orders last month jumped nearly 9% over April, according to preliminary data released by FTR, reversing a negative slide that had lasted for six of the previous seven months.
Orders totaled 13,600 units, according to FTR – relatively in line with the same month last year– but while May's number was above expectations, the level of order activity continues to be below replacement demand levels. Total Class 8 orders for the past 12 months have equaled 298,700 units.
"With essentially all the build slots accounted for in 2023 and 2024 slots not yet open, a low level of activity in orders was no surprise. In fact, there was an expectation that the number could move below 10,000 units," said FTR Chairman of the Board Eric Starks, adding that sub-10,000-unit order months are still possible over the summer.
Given robust Class 8 orders into year end and the ensuing backlog support, coupled with normal seasonal order patterns, ACT Research Vice President and Senior Analyst Eric Crawford, said orders were expected to moderate into Q2 and remain at relatively soft levels into mid-Q3'23.
"May orders were in line with this view," he said. "The relatively few build slots still free in 2H'23 suggest order intake is unlikely to find meaningful traction in the coming months."
No surge in order activity would be expected until the OEMs open build slots for 2024, Starks said, which would likely be August at the earliest.
"Fleet demand for equipment does not appear to be waning as they still want to take delivery of new equipment," he added. "Strong backlogs are keeping build demand strong, and FTR doesn't anticipate any negative impact on build activity due to the recent order activity."