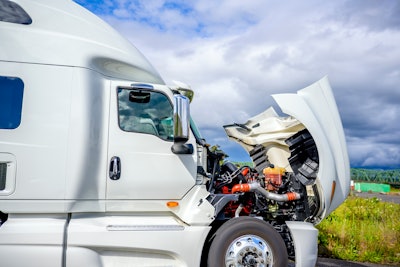 The Right to Equitable and Professional Auto Industry Repair Act, or REPAIR, picked up two more cosponsors Thursday, bringing the total to 15.
Rep. Jay Obernolte, R-California, and Rep. Chellie Pingree, D-Maine, signed on to the REPAIR Act, which is carried by Rep. Neal Dunn, R-Florida.
"The REPAIR Act would give owners, including the rural communities in my district, secure access to critical data so their chosen service center can replace parts and repair their vehicles," Dunn says. "I am proud to support competition in the vehicle repair industry."
The REPAIR Act would provide independent repair shops and vehicle owners the right to critical information, tools and equipment needed to repair vehicles. This includes repair and maintenance data now being wirelessly transmitted through telematics systems.
The heavy-duty industry now operates under a memorandum of understanding brokered in 2015 by the Commercial Vehicle Solutions Network (CVSN), MEMA, the Auto Care Association (AutoCare) and Heavy Duty Aftermarket Canada. The MOU ensures that vehicle owners and independent repair facilities have access to OEM-controlled service information, tools and parts. It also enshrines providing diagnostic tool information to third-party aftermarket tool manufacturers.
MEMA's Senior Vice President of Government Affairs told a HDAW panel earlier this year that federal law is needed because while the MOU is a step forward, no MOU covers any future developments in technology. Furthermore, a federal law is stronger than any state law or MOU, and it would cover privacy, cybersecurity and transportation issues across the board.
Collin Shaw, MEMA's chief commercial vehicle officer, called the REPAIR Act critical legislation to keep trucks moving freight around the country. Both the law and the independent shops it supports are lynchpins to keeping America moving, he says.
"An independent aftermarket is a vibrant part of the industry that's important to protect," he says.
HR 906, the REPAIR Act, is cosponsored by:
Rep. Brendan Doyle, D-Pennsylvania.
Rep. Warren Davidson, R-Ohio.
Rep. Marie Gulesenkamp Perez, D-Washington.
Rep. Zoe Lofgren, D-California.
Rep. Glenn Thompson, R-Pennsylvania.
Rep. Brittany Pettersen, D-Colorado.
Rep. Tim Walberg, R-Michigan.
Rep. Ro Khanna, D-California.
Rep. Carlos A. Gimenez, R-Florida.
Rep. Anna Paulina Luna, R-Florida.
Rep. Ann Kuster, D-New Hampshire.
Rep. Donald G. Davis, D-North Carolina.
Rep. John H. Rutherford, R-Florida.
Rep. Jay Obernolte, R-California.
Rep. Chellie Pingree, D-Maine.
The bill was introduced in the House on Feb. 9. It has been referred to the House Energy and Commerce Subcommittee on Innovation, Data and Commerce.
Learn more about the REPAIR Act and how you can talk to your Senators and representatives at repairact.com.