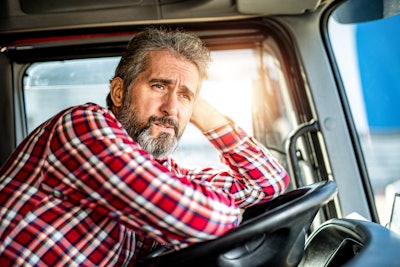 Note: Rachel Lovell will be presenting at the CCJ Symposium, August 9-11, in Birmingham, Alabama, as part of an expert panel that will discuss the future of driver pay. Click here to register, or here to see the full agenda.
Labor shortages in the post-pandemic recovery have put a chokehold on many industries, especially transportation, where the demand for capacity is tighter than ever. Most freight market indicators, like the ton-mile index published by supply chain economist and Michigan State professor Jason Miller, hit record highs in Q4 2020 and Q1 2021 with no signs of slowing down.
Motor carriers are struggling to recruit and retain more drivers to meet demand. To address this challenge, the question that boardrooms and C-suites are trying to answer is "what drives the driver?"
Rachel Lovell recently participated in a board of directors meeting for Milan Supply Chain Solutions, which was mostly a brainstorming session to find ways Milan could separate itself from the competition in the minds of drivers.
[Related: What do drivers want? CCJ's survey of drivers reveals satisfaction with carriers' COVID response, unhappiness with pay and government regulations]
"No idea was shot down," she said. "We threw it all out there to think about."
Lovell is vice president of people operations at Milan Supply Chain Solutions (CCJ Top 250, No. 159), a Jackson, Tennessee-based carrier that operates about 400 trucks and more than 1,000 dry van trailers.
Milan used to be known as Milan Express until it divested its less-than-truckload operations during the Great Recession in 2010. Today the company has local, regional and over-the-road truckload service in the Midwest and Southeast.
One of the most important areas of emphasis, Lovell said, is that drivers understand they are important and are not just working for the company. They are "producing for a bigger picture."
This became clear during the COVID-19 pandemic. When states closed schools, restaurants and other in-person events in March and April of last year, "drivers didn't stop," she said. "We are trying to make this as safe as possible, but…if drivers stop, in three days the entire U.S. stops. They are the reason people were able to survive through the pandemic."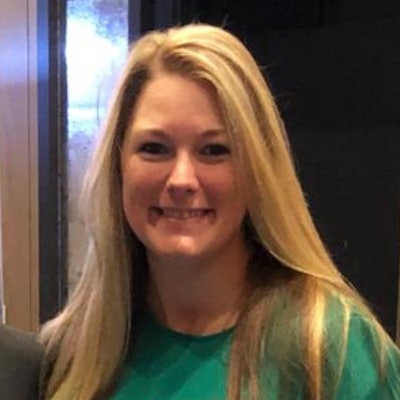 To keep drivers safe, and to demonstrate the importance of the work they do, Lovell recently organized an on-site clinic to administer the COVID vaccine. She reached out to friends and family members in the medical field, and began working with a local clinic in Jackson.
[Related: Cargo Transporters teams up with hospital to administer vaccine to drivers]
The clinic sent staff to Milan's headquarters for a day, in morning and afternoon shifts, to administer the first — and three weeks later, the second – dose of the Pfizer vaccine to drivers, employees and their family members.
Lovell also worked with the local health department to get approval to administer the vaccine to anyone 16 years or older, which put Milan employees ahead of schedule for the state's phased approach for age groups. In total, more than 100 people received the vaccine at Milan during the two days the clinic was on site.
Giving drivers convenient access to the COVID vaccine is one of many benefits that Lovell hopes will keep drivers around longer. When drivers start careers with the company, Lovell tells them "we do not want you to go anywhere else," and cites her work experience as an example. She was hired by Milan at 19, fresh out of high school, as a dispatcher.
"I've never had another job," she said, and "I want that for every single person that comes through the door."
Keeping up with pay trends
Like most companies, Milan is constantly looking at its pay structure to keep up with increases across the industry, but "we want it to be simple," she said.
Benefits are just as important to drivers as pay and the company offers full health, dental and vision for the driver and his or her family. The company also has a 401k match, short term disability and life insurance.
One of Milan's driver pay strategies that has proven successful, both for retention and for productivity, is a two-step mileage bonus. If drivers hit a certain number of miles a week they receive an extra cent-per-mile for all miles.
"Adding a cent-per-mile kicker will always drive productivity," she said. "People want to see that in their paycheck."
A driver that gets close to home on a Thursday with 400 more miles to go, for instance, will most likely do another run in order to get a bonus on all miles for the week, even if that means they will get back Friday night or early Saturday for the weekend, Lovell explained.
Shortening truck lifecycles is another strategy fleets are using to recruit drivers. Besides keeping drivers in new vehicles, fleets are able to reduce operational cost and improve safety, explains Brian Holland, president and chief financial officer of Fleet Advantage.
Fleet Advantage is a speciality finance company that uses data analytics and real-time information to "help clients make better decisions, reduce environmental footprint and save operating costs," he said. "A shorter [equipment] lifecycle is the foundation of our business model."
When leases are up, Fleet Advantage takes equipment back from customers and resells into the secondary market.
Gathering and utilizing feedback
Milan is also striving to set itself apart in the minds of drivers by using a tool that gathers rapid feedback to help the company respond to needs. In September of 2020 the fleet started using a real-time driver feedback platform from WorkHound. Drivers can respond to text messages asking for feedback. They can choose to keep their responses anonymous.
"That has been a very positive initiative we've done," she said. "We are able to get real time feedback from drivers — the good, bad and the ugly — right when it is happening."
If a driver is upset about being held up at a customer, for example, office staff will get in touch with the driver, apologize, and immediately work on a solution such as asking the customer to do a drop-and-hook or route the driver to its yard to drop the trailer and reschedule the delivery.
After collecting feedback, Milan does a "we hear you" announcement when the company implements a change based on driver suggestions. This practices makes drivers realize the company is interested and invested in the driver experience, she explains.